17.US Champion der Vierspänner Titel für Chester Weber | FINALRESULTAT ABC | USEF RESULTATE
Alle Informationen auf drivingsport.info von Hippoevent | alle RESULTATE | FOTOGALERIE von Erin Gilmore Photography


LINK | Das einzige internationale kombinierte Fahr- und Springturnier in den USA findet vom 5. bis 8. März 2020 am Gelände des Live Oak Stud statt. Live Oak International - #LOI , 2020 im 30.Jubiläumsjahr, zieht Pferdesportler, aus mehr als 20 Nationen, jedes Jahr nach Ocala, um an diesem einzigartigen Weltklasse-Event teilzunehmen.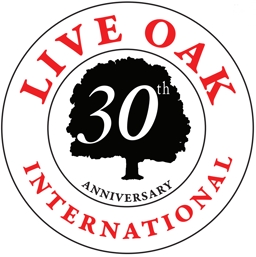 Live Oak International wird erneut die USEF Combined Driving National Championships für Vierspänner, Zweispänner, Pony Ein-, Zwei- und Vierspänner ausrichten. Die Fahrbewerbe beginnen mit der Dressur am Donnerstag und Freitag, der Marathon ist am Samstag und das Finale mit dem Hindernisfahren am Sonntag, dem 8. März.
Live Oak International Co-Präsident Chester Weber strebt seinen 17. Titel als US Champion der Vierspänner an.
Der Springwettbewerb umfasst den $ 10.000 Waldron Private Wealth Power & Speed, sowie zwei $ 36.600 Longines World Ranking Classes und endet mit dem aufregenden $ 100.000 CSI-W3 * Longines FEI World Cup Jumping Ocala am Sonntag, dem 8. März. Dies ist die letzte Chance für US-Reiter sich für das Longines FEI World Cup ™ Finale 2020 in Las Vegas zu qualifizieren.
"Während wir 30 Jahre Live Oak International feiern, werden Teilnehmer und Zuschauer feststellen, dass wir über die Jahre hart gearbeitet haben, um sicherzustellen, dass dieses Turnier rundum gut geplant und organisiert ist und den weltweiten Standards voll entspricht." sagte der Co-Präsident von Live Oak International, Chester Weber. "Live Oak International richtet sich an alle Fahrer, Reiter, Sponsoren und Zuschauer. Unser Ziel bei LOI ist es, dass alle Teilnehmer von Live Oak International eine unvergessliche, erstklassige und unvergessliche Erfahrung machen. "
Diese einzigartige Veranstaltung ist ein Muss für die Zuschauer. Neben einigen der weltbesten Reiter und Fahrer bietet Live Oak International in diesem Jahr spezielle Präsentationen der Budweiser Clydesdales, der Young Living Percherons und der Paso Finos Horse Association. Mit einer AdventHealth KidsZone, dem Audi Biergarten und dem Stella Artois Airstream Trailer wird die diesjährige Veranstaltung vier Tage voller Live-Action mit Interessanten für alle sein.
Alle Informationen -> www.liveoakinternational.com
Alle Turnierinformationen im Detail auf drivingsport.info von Hippoevent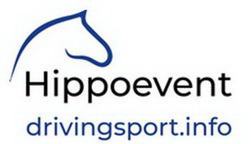 November 2019
30th Live Oak International USA 2020

Ocala, Florida - Like Oak International is excited to announce that Jon Garner will be joining the Team in 2020 as Director of Sport.
"I'm delighted to be back at Live Oak International after nine years, supporting this great team in the role as Director of Sport" Garner said about his new role.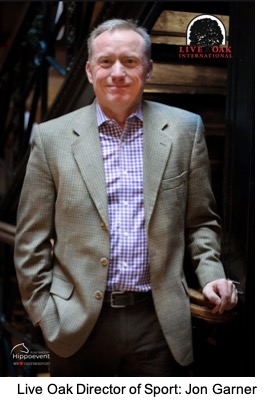 No stranger to the equestrian world or to Live Oak International, Jon is highly regarded for his role as Competition Manager at Spruce Meadows over many years, and was Director of Sport at the very successful 2017 FEI World Cup Finals for jumping and dressage in Omaha, Nebraska.

"We're thrilled to have Jon back again to the Tournament. He was with us in 2012 when we brought show jumping to Live Oak International, so this was an obvious choice for us moving forward" said Juliet W. Reid, co-president of Live Oak International.

Her co-president and brother, sixteen time USEF Combined Driving Four-In-Hand National Champion, Chester Weber echoed the excitement, "Jon helped us in the beginning when we introduced show jumping, and now, as we've grown, we're delighted to have him back on board as our Director of Sport. We have a strong team and look forward to adding his experience to it."

Marking our 30th anniversary in hosting equestrian competition, Live Oak International will host the final Longines World Cup Show Jumping ™ Qualifier in the 2019/2020 series, before Las Vegas hosts the World Cup Finals in April. Live Oak International additionally is the home of the Advanced driving classes: Pony Single/Pair/Four-in-Hand, Single horse, Pair horse, Four-in-Hand horse, for the 2020 USEF Combined Driving National Championships.


Mark your calendars for March 5-8, 2020 to join us in Ocala under the live oak trees as we host our 30th equestrian event in Ocala. Sponsorship, hospitality, and vendor opportunities available. For more information, please contact us at info@liveoakinternational.com
About Live Oak International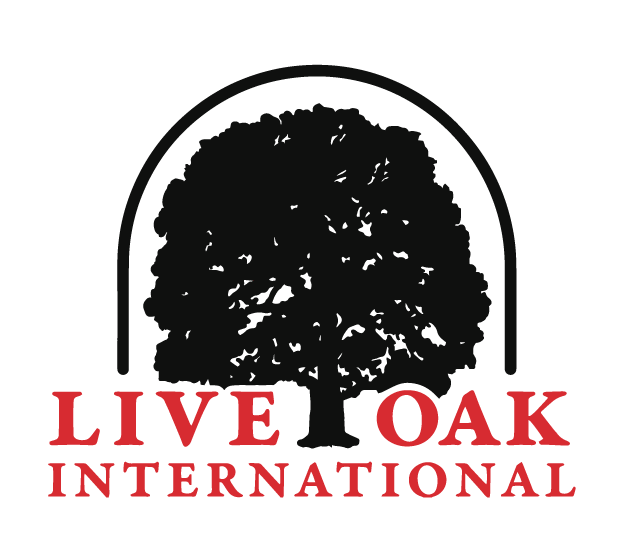 What began 30 years ago as a driving event in Ocala, Live Oak International has grown into a world-class equestrian event. Now run by Co-Presidents Chester Weber and his sister, Juliet W. Reid, the tournament is the only in the United States to offer international combined driving and show jumping competition. As Marin County's largest spectator event, more than 10,000 spectators attend the four-day tournament to watch the exciting competition by athletes from all corners of the world. In addition to the combined driving and show jumping competition, Live Oak International hosts many hospitality opportunities, and flourishing vendor area, with the Audi Gainesville Bier Market, all available to the public. For more information please visit
www.liveoakinternational.com