→ LINK | Welcome Driving sport - Equestrian "Formula 4" - integrated into the X-BIONIC® Summer Tour 2019 | Šamorín, Slowakei
X-BIONIC® SUMMER TOUR - one of the most anticipated stops on the European show jumping calendar, and this summer, three weeks of dynamic competition will return to x-bionic® sphere in Šamorín. The X-BIONIC® SUMMER TOUR will take place from the 16 July – 4 August 2019, with CSI1*, CSI2*, CSI4* and CSI YH1* offerings for horses and riders of every age and experience level.
With 18 ranking classes and more than €850.000 in prize money offered throughout the event, this year's X-BIONIC® SUMMER TOUR promises to be bigger than ever before.
Drawing some of the most well-known names in show jumping from around the globe, previous attendees of the X-BIONIC® SUMMER TOUR have included Kent Farrington, Jessica Springsteen, Jeroen Dubbeldam, Tiffany Foster, Jerome Guery, Beat Mandli, and Max Kühner, among many others.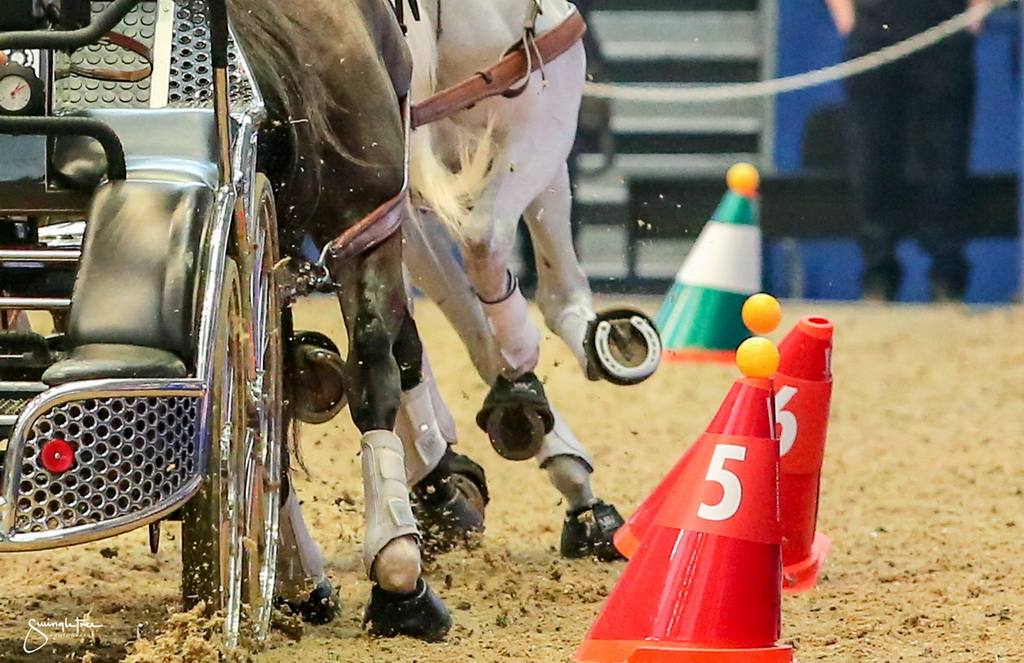 A Driving sport World premiere - the X-BIONIC® SUMMER DRIVING TOUR - for the first time this year, x-bionic® equestor sphere will also welcome a top-level Driving competition, which will be integrated into the prestigious X-BIONIC® SUMMER TOUR program:
Featuring eight of the world's best Four-in-Hand drivers from six nations, including the reigning FEI World Cup™ Winner, FEI World- and European Champions - individual and team, as well as the Winner of the FEI Top Driver Award, the X-BIONIC® Summer Tour Driving event will take place over three days, from July 26th to 28th, 2019.
The international top Four-in-hand Drivers, the supreme discipline of Driving sport, will compete for victories in an Action Marathon session. For the first time ever, during the summer months, action speed Driving sport with a lot of "Horsepower" outdoor!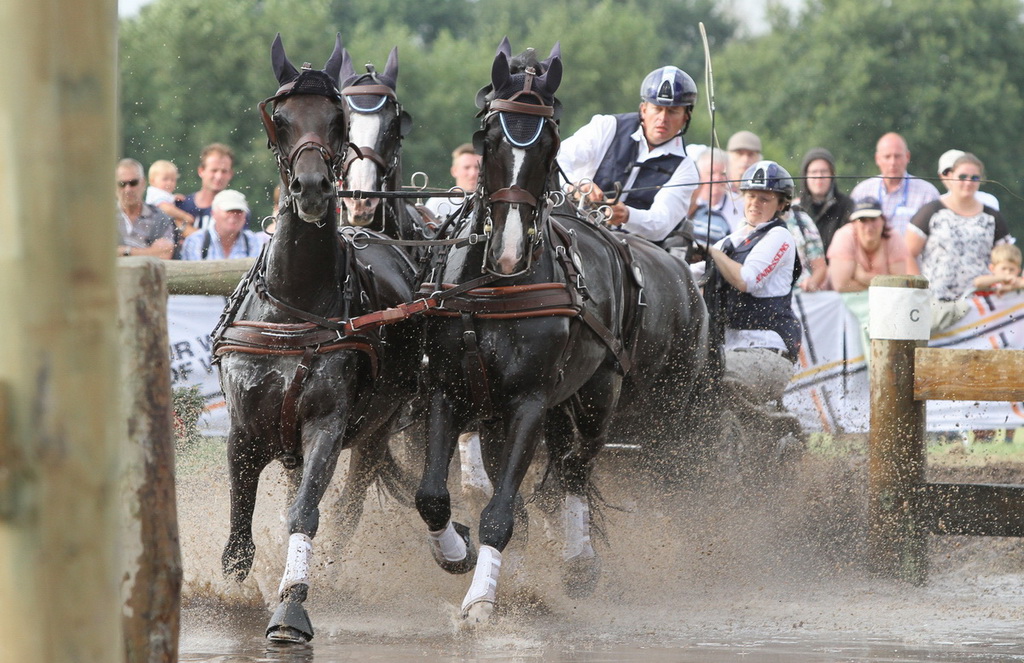 Once again, the X-BIONIC® SUMMER TOUR's professional organizing committee will be helmed by Event Director Denis Monticolo, who has extensive experience managing top equestrian events throughout Europe, including the acclaimed Longines Athina Onassis Horse Show in Saint-Tropez.
The x-bionic® sphere in Šamorín, SVK, was created with a clear vision: to creating exceptional conditions for anyone who likes to engage in sports - in focus the extraordinary equestrian arena.
There are only a few places where you can experience real love for horses - the equestrian venue at the x-bionic® sphere is definitely one of them.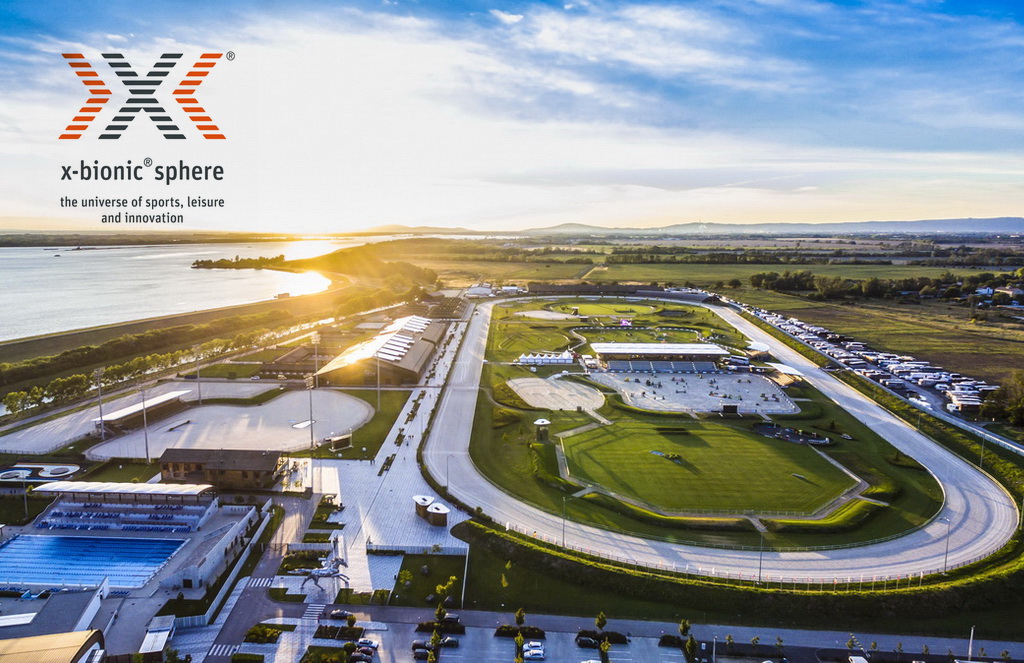 As always, x-bionic® sphere's equestrian facilities are second to none, with 8 oversized arenas (3 grass arenas, 2 indoor arenas, 3 sand arenas), a 1.6-kilometer-long galloping track, and 680 FEI-compliant permanent boxes connecting directly to the horse trucks parking and main arenas. Outside of its equestrian grounds, the 1.000.000 square meter x-bionic® sphere houses state of the art facilities for more than 27 Olympic disciplines—including cycling, running, and swimming, among others—offering equestrian athletes the chance to try their hand at a variety of sports in their downtime while also making use of x-bionic® sphere's exceptional fitness amenities.
Mario Hoffmann, a successful businessman, and endurance enthusiast created x-bionic® sphere in 2016 in partnership with the globally acclaimed sportswear brand, x-bionic®. As the Olympic training center of Slovakia, the complex represents a universe of sports, leisure, and innovation, providing athletes with the opportunity to focus on their training and competition while enjoying a holiday away with their friends and family. In fact, x-bionic® sphere's many child-friendly amenities include the Tuli® cinema, a bowling alley, sprawling indoor and outdoor playground facilities, and a children's pool and water slides.
The X-BIONIC® HOTEL connects directly to the sports arena, housing 282 rooms, 12 exclusive roof suites, and stunning views of the Danube River just steps from the equestrian facilities. The hotel also contains a wellness area with a range of luxurious treatments, a 1.000 square meter gym with the latest Technogym and Cybex machines, 2 lounge bars, and 4 diverse restaurants.
The 2019 X-BIONIC® SUMMER TOUR will take place over three consecutive weekends in July and August: 16-21 July, 23-28 July, and 30 July - 4 August, the driving event will be from July 26th to 28th, 2019.
Be part of a very special equestrian happening - please note these dates in your agenda already - see you @ X-BIONIC® Summer Driving Tour!
The x-bionic® equestor sphere is easy accessibility from Bratislava (30 min.), Vienna (60 min.) and Budapest (120 min.) and through their international airports also from other European metropolises or the entire world.
For more information, visit the links below: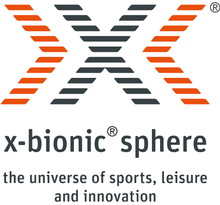 x-bionic® sphere's Website LINK
Facebook x-bionic equestor sphere:
Instagram x-bionic equestor sphere:
Information: MAIL