→ LINK

After his individual silver and team gold medals at the 2018 World Equestrian Games, Chester Weber and Jane Clark have announced that they are concluding their partnership while at the top of their game.
Chester said, "I could not be more grateful to Jane Clark for being my partner and sponsor the last eight years. Our time working together will always be an incredible testament of our shared passion for horses and for winning. Together, we elevated the competitiveness of US driving and I will continue to raise the bar with new partners."
Without her support, I would not have achieved medals at so many championships and would not have been able to change four-in-hand driving history."

Additionally, Jane will retire Splash, the sixteen-year-old KWPN gelding, who was a member of Weber's outdoor team at the 2014 World Equestrian Games in Normandy and the 2018 WEG in Tryon. While Splash's competitive drive and adorable stomach markings will be missed, he will now get to enjoy his well-deserved retirement as he finishes at the top of the sport in peak soundness.
Chester added, "As the 15-time USEF national Four in hand Champion, my goal remains to represent the USA in international competitions and to deliver Championship medals."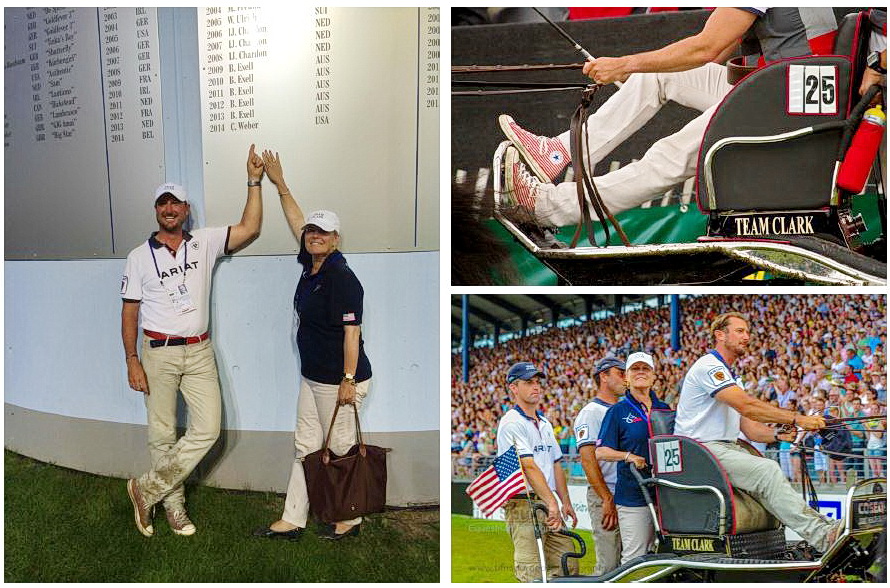 Jane Clark has been an exceptional supporter of equestrian athletes such as showjumper Ben Maher, dressage rider Katherine Bateson-Chandler, and four-in-hand driver Chester Weber for many years.
Her love of horses has brought her great success in all three of these disciplines.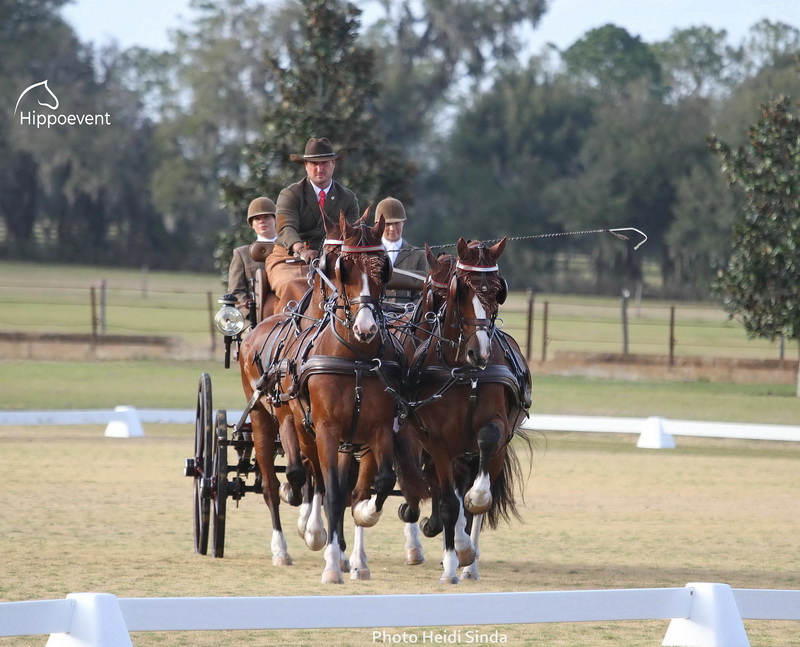 At the teams first outdoor competition of the 2019 season this past weekend, Team Weber took home top honours at the Palm Tree CAI2*. The team clinched the victory by being the fastest four-in-hand through all seven hazards in the marathon phase and securing a blazing fast time with a nearly clear performance in the cones.
Chester welcomes the creation of new partnerships and looks forward to building gold medal-winning driving teams with new sponsors. As a championship athlete, Chester's goal remains to represent the United States in international competitions and to deliver championship medals.
With both indoor and outdoor four in hand teams, there are many possibilities to be a part of Team Weber and a part of the US Equestrian Team.